Soaked 2021
We are so grateful to Vital Church in Oviedo for hosting its annual Soaked event as a fundraiser for Nathaniel's Hope!
The event was held on the campus of Vital Church and invited the entire community to have a great time cooling off with the whole family on a variety of wet activities to get SOAKED. Families could slide down massive inflatable waterslides, slip-slide their way down slip & slides, run through sprinklers, play water hockey, and even take a splash in the dunk tank.
Our very own Nathaniel was there and had an amazing time making lots of new friends!
Soaked is unique because it was specially designed for kids with special needs, our VIPs. It kicked off with a "Magic Hour" only for kids with disabilities. This gave these kids with unique abilities the opportunity to participate in the activities without feeling rushed with so many people around. However, most of the VIPs stayed well beyond the Magic Hour and continued to get wet and wild all afternoon.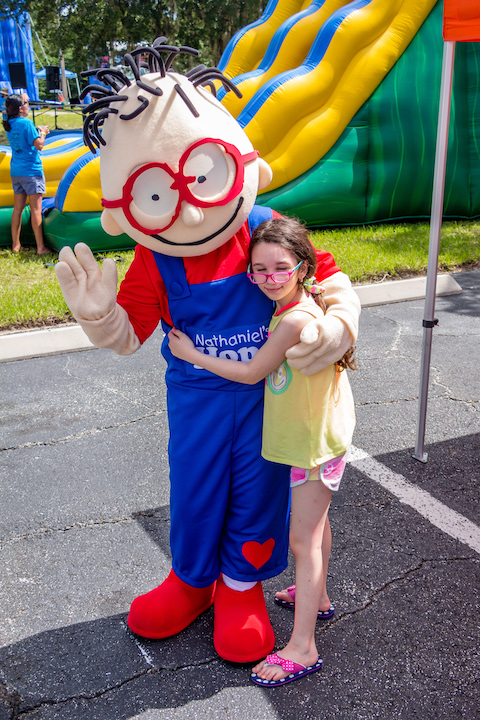 This FREE event also fed everyone in attendance with wonderful hot dogs and burgers as well as a sweet treat thanks to the generosity of Jeremiah's Italian Ice.
Vital Church Pastor, Adam Farley said, "This event is designed to celebrate VIPs, introduce the idea of our VIPs to our community, and to raise money to support the vision of Nathaniel's Hope." It is such a privilege to partner with such supportive community leaders!
There are lots of great items available in the Soaked 2021 Silent Auction. It is still LIVE until July 17, so get your bids in today! Visit the Silent Auction HERE.
Soaked is an incredible opportunity for churches to create a welcoming environment for VIP families and connect with the broader community. If you are interested in hosting an event like Soaked at your church, please contact us.
Read more about this exciting event from local news outlets: