Make 'm Smile is one of Orlando's largest festivals and is designed to celebrate kids with special needs (our VIPs) of all ages! It is filled with family entertainment, games, characters, petting zoos, food, helpful resources from the community, and tons of SMILES! Plus, it is a way for people to come "be a Buddy" and engage in friendship with a VIP!
Annually, we draw crowds of over 40,000, including over 3,000 VIP kids, plus their families.
That's a lot of smiles!
The signature event started as a way to remember the birthday of our founders' (Tim & Marie Kuck) son, Nathaniel, on June 6. It is held on the first Saturday of June in Downtown Orlando each year but Make 'm Smile is growing to other locations across the country!
---
Find out More and Join a Make 'm Smile Near You!

View Highlights of our First-Ever Make 'm Smile-fari

View Highlights of our 2020 Make 'm Smile Ohio Drive-Thru
JOIN THE PARTY!
Would you like to bring Make 'm Smile to your community?
---
Sponsor a Family
Be a Hero of Hope!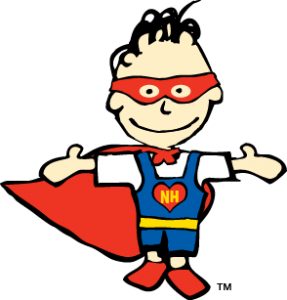 Help make this the "best day ever" for these very special kids!
You can become a Hero of Hope by sponsoring a VIP family unit for $20, or sponsor five families for $100!