Just what is MAKE 'm SMILE?
MAKE 'm SMILE is the Biggest Party designed to celebrate kids with special needs (our VIPs) of all ages! It is filled with family entertainment, games, characters, petting zoos, food, helpful resources from the community, and tons of SMILES!
If you have a VIP or you know families who have kids or adults with special needs, invite them to join the fun! If not, that's OK! Bring your family and have a blast making new friends as a Buddy to a VIP!
VIPs are individuals of all ages with any type of disability. This is a day to celebrate life and the unique abilities of every VIP!
The signature event in Orlando draws crowds of over 40,000 and started as a way to remember the birthday of our founders' (Tim & Marie Kuck) son, Nathaniel, on June 6. What started as an annual event in Orlando, FL is growing to other locations across the country.
---
Find out More and Join a Make 'm Smile Near You!


Join the Party at Make 'm Smile Ohio
---
JOIN THE PARTY!
Would you like to bring Make 'm Smile to your community?
---
---
Sponsor a Family
Be a Hero of Hope!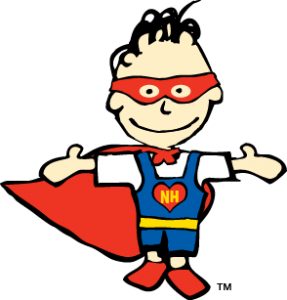 Help make this the "best day ever" for these very special kids!
You can become a Hero of Hope by sponsoring a VIP family unit for $20, or sponsor five families for $100!