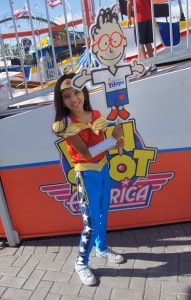 Keep 'm Smiling events are designed to keep our VIPs smiling all year long!
We are grateful for our partners who make the events possible for our VIP kids and their families. However, any opinions, beliefs, or views expressed independently by our partners are the partner's own and do not necessarily reflect the beliefs, opinions, or views of Nathaniel's Hope, Inc.
You must have a VIP Membership ID # in order to register for Nathaniel's Hope events.
To get VIP Membership #:
(Please allow up to 7 business days for processing.)
*Keep 'm Smiling events require a separate registration with a valid VIP Membership ID #. Being in the VIP Membership Club does NOT guarantee you a reservation for Keep 'm Smiling events.
---
Follow us on Facebook, Twitter, and Instagram to be the first to know about our events as they become available!