Tim and Marie Kuck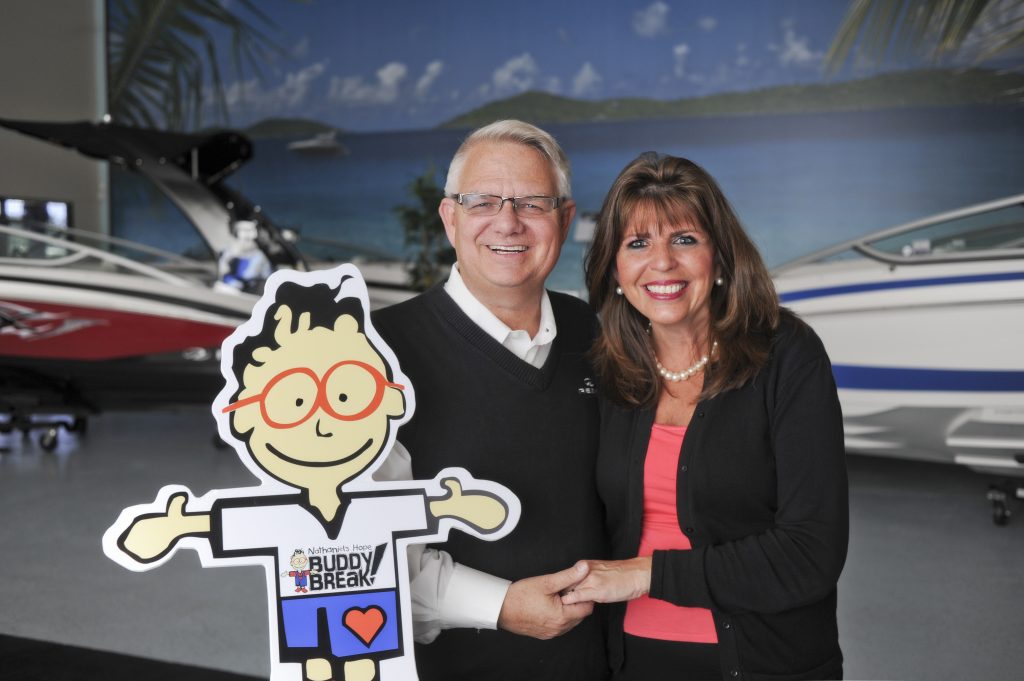 Tim and Marie Kuck are co-founders of Nathaniel's Hope, an organization dedicated to celebrating kids with special needs (our VIPs), while supporting their families. They have recently authored and published their first book, HOPE LIVES: LITTLE LIFE. BIG PURPOSE. Sharing a new view for your special needs child.
Tim and Marie have been married since 1989 and are parents to three children: Brianna, Ashley and Nathaniel, the latter who relocated to heaven at the age of 4.5 after countless complications from physical disabilities at birth. Following his death, the Kucks were inspired to launch Nathaniel's Hope, with the mission to share hope and encouragement with VIP Kids and their families, while simultaneously providing educational training and resources to equip communities and churches to effectively reach out and support VIP families.
Tim Kuck serves as president of Nathaniel's Hope. He is the former COO and currently serves as Executive Vice President of Regal Marine, a privately-owned business and leading global manufacturer of luxury pleasure boats ranging 19-42 feet. Tim has spent his 45-year professional career working in this family-owned business. He has a tremendous passion for ministry in the marketplace and leverages his platform to share the transforming power of Christ. He and the Kuck family host the annual "Leading with Vision and Values," outreach event held at the Miami International Boat Show to encourage principle-centered leadership in the marine industry.
Marie Kuck is an ordained minister who previously served more than 10 years in youth ministry with churches in Chicago, Minneapolis and Orlando. As the Executive Director of Nathaniel's Hope, she oversees the full-time ministry staff and hundreds of volunteers from throughout the country. Marie passionately advocates to and trains churches how to practically welcome and include those with disabilities to their congregations. She is former co-host of the "Today's Family" TV show and has taught in the Department of Communications at North Central University. She speaks to audiences throughout the country and is affectionately known as a "mom on a mission."
Tim and Marie also are the co-founders of Teams Commissioned for Christ International (TCCI), a short-term mission organization dedicated to equipping and sending short term mission teams into developing countries of the world, primarily Guatemala. Since 1993, people have had the opportunity to join with TCCI missionaries to partner with indigenous church leaders to help establish churches and provide medical care, children's outreach, and leadership training. TCCI is also the producer of the GO Prepared short term missions training series which has been utilized by over 3,000 mission organizations, colleges/universities, and churches worldwide to equip their short-term mission teams for service overseas.
The Kucks live life with purpose and welcome the opportunity to share the message that HOPE LIVES, no matter the challenge or circumstance.