Thank you for participating in our first MAKE 'm SMILE SoCal! We are excited to be together as we celebrate our VIPs of all ages. VIPs are kids and adults with special needs. Each VIP has Value and Incredible Purpose!
Please take time to review this important event information below.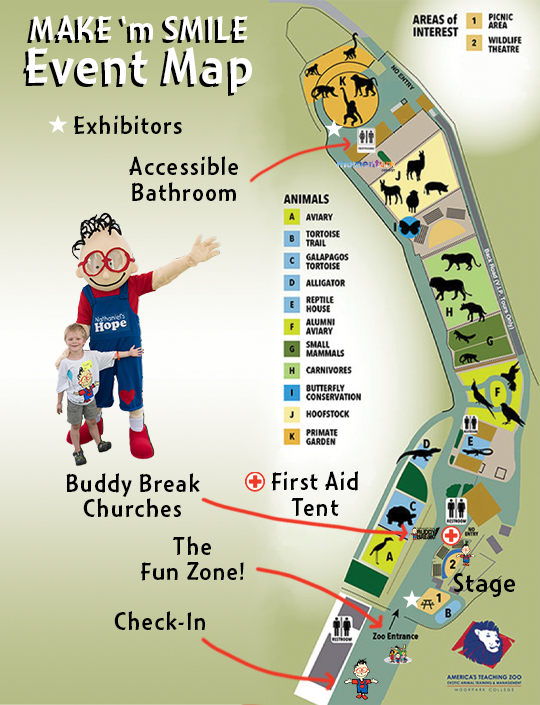 MAKE 'm SMILE SoCal at America's Teaching Zoo
America's Teaching Zoo is located at Moorpark College, 7075 Campus Road in Moorpark. The Zoo is located on the other side of the campus at the intersection of Collins & University Drive in Moorpark.
Please email
[email protected]
with any questions. If you have any issues the day of, please call or text (805) 253-3499.