Join the Smile Team
Volunteers are needed to help plan, set up and run our festival from start to finish. Make 'm Smile is only made possible because of the hard work and commitment of hundreds of dedicated Smile Team volunteers!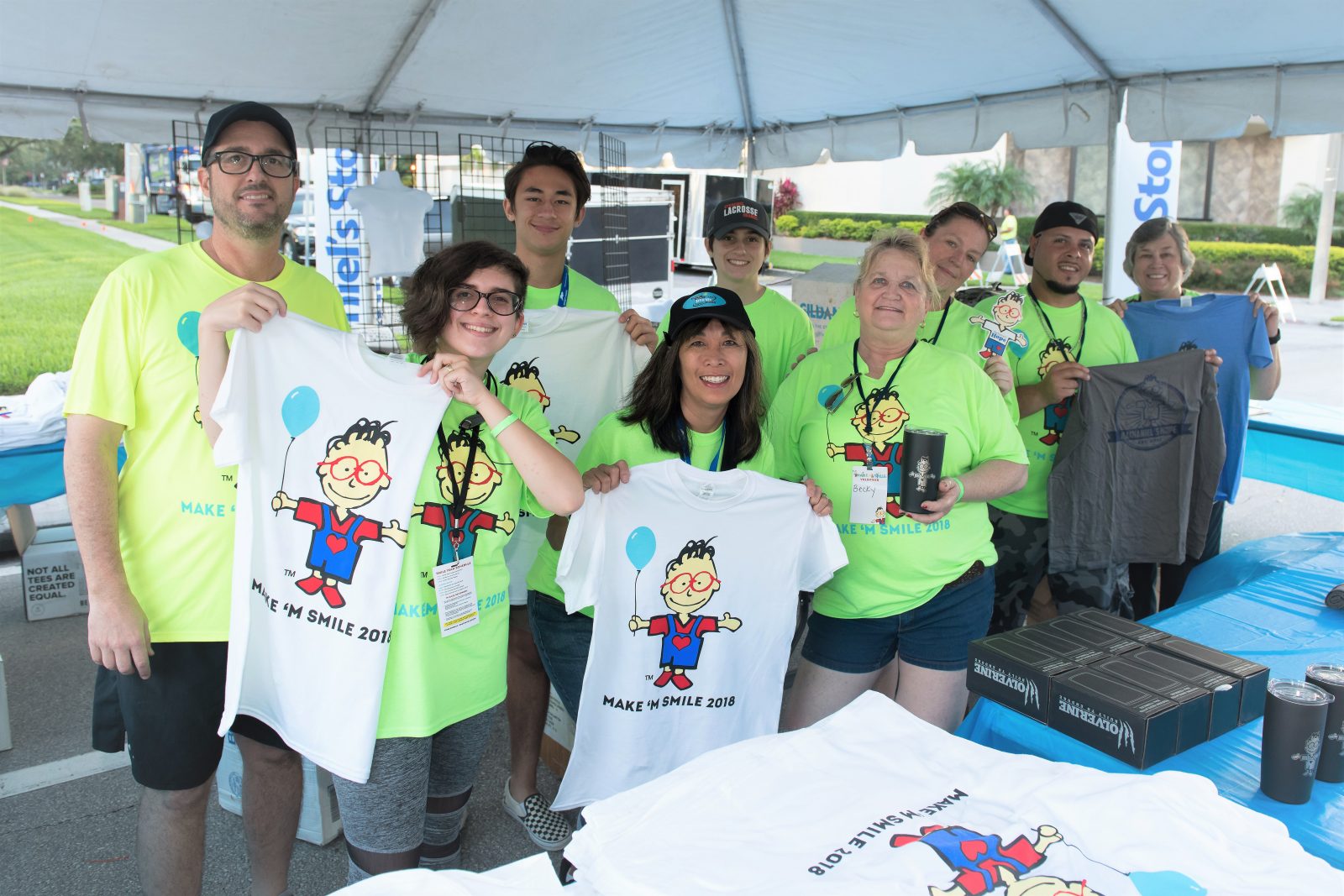 Volunteer Opportunities Include:
Pre-Event Planning
Set-Up
Tear Down
Registration
Parking
Assisting Families
and MORE!
Volunteers receive an assigned position and commit to working the entire event (5:30 am – 2:30 pm) at Lake Eola! If you are not able to make this commitment, please volunteer to be a Buddy!
Volunteer Registration Coming Soon…