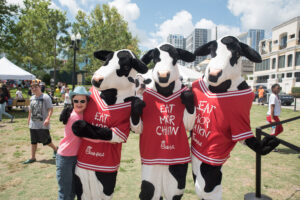 For Our Sponsors & Resources…
Check-in opens at 6:00 a.m. and closes at 7:00 a.m. A Smile Team Volunteer will be available to help with setup if you arrive before 6:45 a.m. All setup must be completed by 7:10 a.m.
You should have received information about what Zone you are in through the email you registered with. If you did not receive this information, please call our office and we will assist you.
Street parking is available on a first-come-first-serve basis as well as our designated lots. There is also parking available for a $5 fee. More information will be available shortly.
For more information, please see the Critical MAKE 'm SMILE Day-Of-Event Info Sheet.
Parking For Sponsors & Resources
The great thing about arriving early is you get a better selection of parking.
There are FREE options and some places that provide parking for a minimal fee.
Here are a few that we have identified.
We recommend that you locate parking choices near to your drop-off area – A, B or C.
Because of the early hour, there will be spots available down side streets.
Drop Off Area A
3. (Possible lot on Rosalind and Washington – not confirmed)
Drop Off Area B
Drop Off Area C
1. There is FREE parking at a grass lot south of the
Lowndes lot
off Summerlin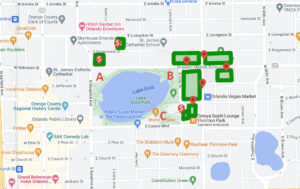 Watch These Important Videos Prior to the Event
Watch These Important Videos Prior to the Event