Important Information for Registered VIP Families:
You will be shopping in our toy shop with the help of a personal shopper.
VIPs are NOT allowed in the Toy Shop. Please plan accordingly.
No meals will be provided this year.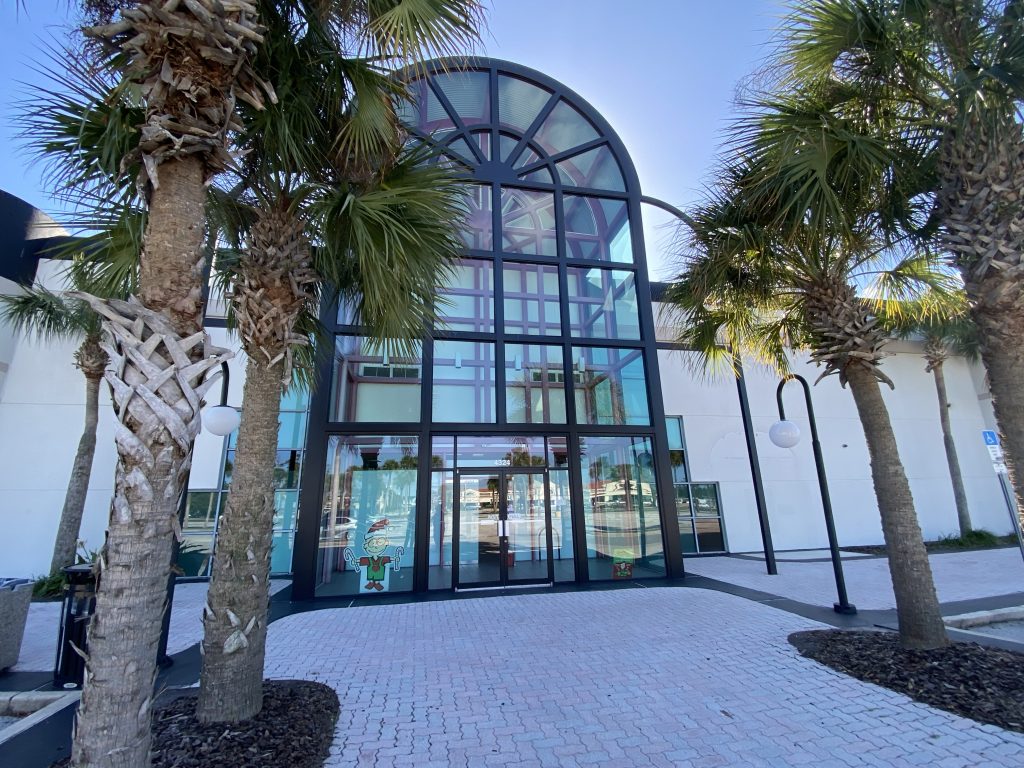 Nathaniel's Toy Shop Address:
4324 E Colonial Dr.
Orlando, FL 32803
Parking Info for Registered VIP Families:
When you arrive at the promenade, please park in front of or to the left of Nathaniel's Toy Shop.
PLEASE DO NOT PARK IN FRONT OF AMERICAN FREIGHT.
Registration Information:
You should have received an email to the registered address with your scheduled appointment time and registered children. Please make sure to check your spam, junk and promotional folders for the email.
You have a 15 Minute window to check in.
Please check your GPS to ensure you arrive on time.
If you arrive later than your scheduled appointment time, we may not be able to accommodate another check-in time for you.
If you are not able to make your appointment time, please click HERE to cancel by Thursday, December 8 at NOON. (If you do not show up and do not cancel, you may forfeit your opportunity to receive toys and may jeopardize future participation in Nathaniel's Hope events.)
What to Bring:
Photo ID for the adult on the registration (Driver's license, state ID, or passport)
Birth Certificates for all registered children
Copy of this email (on your phone or printed)
You are unable to add any children to your registration when you come to pick up toys.
Important Reminders:
You will only be permitted to check in during your scheduled appointment time listed above. We will not be able to accommodate you to check in outside of this time slot.
Social workers/case managers are not permitted to check in or shop on behalf of VIP families. At least one parent or legal guardian must be present.
Please be courteous and use the trash bins provided. We want to be good neighbors to the community. Please DO NOT park in front of American Freight.
Please do not park in the areas designated for other businesses.
Central Florida families who have a child with special needs (VIP) and are also experiencing financial difficulty, are invited to shop for FREE toys at Nathaniel's Toy Shop, on December 10th, 16th, and 17th. This VIP Registration is for Nathaniel's Toy Shop in Orlando, FL. We also have satellite pick-up locations in Jacksonville, Lakeland, Space Coast, and the Tampa Area. Toy supply is limited. Pre-verification and registration is required.
Eligibility Requirements and Qualifying Criteria:
VIP(s) and siblings must be biological and/or adopted child(ren) and live in the same home as the parent registering.
In order to qualify for an appointment to shop at Nathaniel's Toy Shop, you must be pre-verified with Nathaniel's Hope and have a VIP Membership ID # for every VIP you register. YOU CAN NOT REGISTER WITHOUT VALID VIP MEMBERSHIP ID #'s.
Developmental age of VIPs will be considered. VIPs with a chronological age of 18+ must function at a developmental level of 16 years or younger to be an eligible recipient at Nathaniel's Toy Shop.

What is chronological age vs. developmental (functional) age? A child's chronological age is his/her age based on his/her date of birth. Developmental (functional) age is the age at which he/she functions emotionally, physically, cognitively, and socially.
Siblings must be age 18 and younger. (Please note: Teen items are limited.)
You may only register up to 6 children total, per family.
Birth certificates are required for each VIP and sibling that you register. (VIP membership cards are not required to check in.)
Caseworkers are not permitted to shop on behalf of families.
Only one registration per family is allowed.
If you are unable to attend your scheduled appointment time, click HERE to cancel ASAP to allow another VIP family to receive toys.