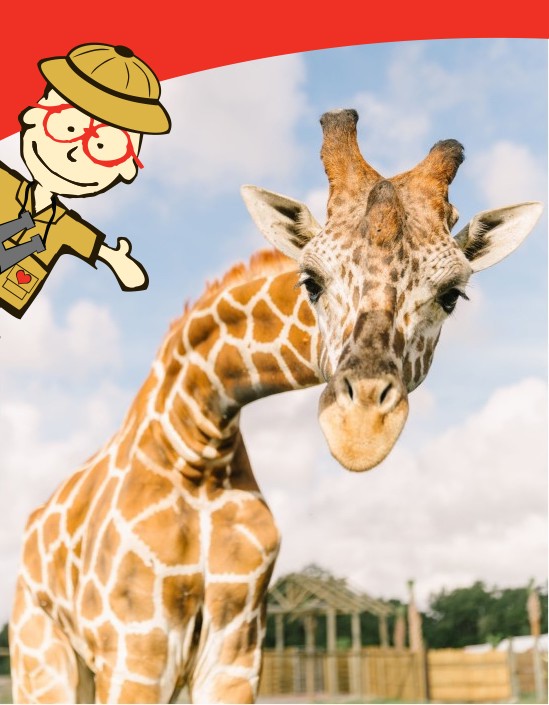 JOIN US AS WE ONCE AGAIN SEND OUR VIPS ON AN AMAZING ROAD TRIP THROUGH WILD FLORIDA!
This year, we're once again transporting our Make 'm Smile event to the great outdoor adventures of "Wild Florida," featuring a spectacular drive-thru safari just south of Kissimmee that will deliver Miles of Smiles for our VIPS!
We will host a free, fun, driving caravan through two winding miles of scenic safari terrain where our VIP kids will participate in a visual scavenger hunt! From the comfort and safety of their vehicles, they will have an opportunity to spot more than 100 exotic animals and native Florida wildlife including deer, bison, cows, zebras, gators, and giraffes…oh my!
Greeting each family will be our Smile Team and beloved characters including our very own Nathaniel to send them off with Smiles for the journey!
Are you a part of our VIP Membership Club? You'll need your VIP Membership ID Club # to register for MAKE 'm SMILE-fari!
Sign Up For The VIP Membership Club! Lost Your Membership ID #? Recover It Here!
---
We're sorry, registration for MAKE 'm SMILE-fari 2021 is closed. Check back next year for our next MAKE 'm SMILE event!
If you already have a reservation for MAKE 'm SMILE-fari but need to cancel, please click the link below and fill out the short form.
The deadline to cancel your reservation was Tuesday, June 1, 2021, at noon

. If you cancel after the deadline or do not attend the event, a $20 donation to Nathaniel's Hope will be made from your credit card on file.
---